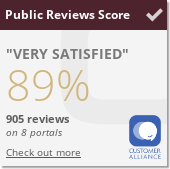 About us
Historical
The hotel Pflug was built in 1823 and has always served travelers and businessmen during their journeys through the Black Forest as a meeting point. Above all the central location in the Black Forest and the short way to France, announced the hotel "Pflug" far beyond the borders of the Black Forest. First international fame attained the hotel in 1878 in Mark Twain's travelogue "A Tramp Abroad, " in which the "Pflug" was mentioned as follows: "One day we ate baked trout in a very pretty village at the inn "Zum Pflug" and then went to the dining hall to rest and smoke. There were nine or ten notabilities of this village assembled around a table in front of us. It was the district council. They had met this morning at eight o'clock to elect a new member, and now they already drank beer for four hours at the expense of the new member. "*
In the beginning of the 1980s the hotel was rebuilt by its owner and got his face as you can see it from the outside still today.
* Source: Mark Twain, "A Tramp Abroad", published by Anaconda publishing company
Our team
Mona Ludwig and Ronny Ludwig
Since December 2010 our family is managing the fortune of the "Hotel Pflug" and we sincerely hope that you simply feel well and enjoy your time with us!
Mona Ludwig a qualified hotel management expert and hotel graduate in business management, but first of all she is a restaurateur with enthusiasm and passion. After a few stations and different positions in international hotel chains, including "Lindner hotels" and "Renaissance hotels", now with the hotel "Pflug" she fulfills her life's dream. Beside her function as managing director of the hotel she is also responsible for the merchandise purchase, our restaurant as well as the detailed planning from events.
Mail to Mona Ludwig
Ronny Ludwig is a qualified hotel management expert and the last few years he worked with "Marriott Hotels & Resorts International" for the brand "Renaissance". There he held various positions, starting from front office, reservation department and event management to the head of Sales & Marketing. Together with his wife he realizes his own great dream now and in the hotel "Pflug" he is in charge of front desk, hotel reservation and event booking as well as for all marketing and sales acitvities.
Mail to Ronny Ludwig
In every minute of the day our team takes care that you spend memorable days with us.